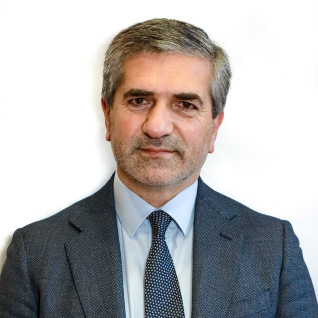 23 July 2021
Dear students, welcome.
One hundred years ago Fr Agostino Gemelli inaugurated the first academic year of Università Cattolica del Sacro Cuore. In this century the University has grown, giving a fundamental contribution to the development of our country, as the President of the Republic reminded us in his address on the inauguration of the academic year 2020-2021.
Today, the Faculty of Education is happy to welcome you and to write with you new pages of this extraordinary history that looks ahead to the future with confidence, despite the difficult times we are going through.
In view of the new academic year, we are organising our activities in the best possible way to encourage your participation in the training activities offered by the Faculty.
In view of the start of the next academic year 2021-2022 and in light of Rectoral Decree 7708 of 15 July (https://www.unicatt.it/DR%207708.pdf), I would like to clarify a few aspects relating to teaching.
a) Lectures
Lectures will be held in presence, and live streaming will be guaranteed. The recording of lectures will be made available through the Blackboard platform for one week. Access to lectures in the classroom will take place on the basis of shifts that take into account the need to respect the distancing required by health regulations.
b) Laboratories and internship activities
More precise information on laboratory and internship activities will be provided in September. The offices are currently studying the logistical solutions that will allow the activities to be carried out properly.
These indications are subject to change in accordance with health regulations and the measures that may be taken if health conditions change.
Classes begin on 4 October. In the days leading up to the event, you will be invited to take part in a Welcome Day, during which you will have the opportunity to find out more about Università Cattolica del Sacro Cuore and the organisation of its study programmes. You will also be given useful information for the start of the academic year.
Looking forward to meeting you soon, I wish you and your families a happy summer.
Best regards,
Prof. Domenico Simeone
(Dean of the Faculty of Education)