The "Internship Project" in the Faculty of Economics and Law
Since 1994 Università Cattolica del Sacro Cuore (Piacenza campus) has organised the "Internship Project" for students attending the Faculty of Economics and Law in collaboration with private and public companies.
This project enables students of the aforesaid Faculty to carry out an internship at the following:
a company
a Public Administration
a private association
a professional studio
an international company within the EFMD network
in Italy or abroad.
An Internship Committee has been set up to supervise the project composed of Faculty members who collaborate with an Internship Tutor.
Ever since its launch, the Internship Project has always been highly renowned for its distinctive concept, unique in its time on the Italian university scenario, which advocates a very close link with the didactic activities: indeed, the fundamental importance of the Internship Project's goal comes to fruition in a "project" identified together with the host company, followed by a critical appraisal of the problem and the intern's potential solutions. This approach helps to make the experience particularly valid, it "ennobles it" and safeguards it with regards to other potential experiences without true educational significance.
As an option to the Internship Project the students may also choose a traditional internship (defined as "cognitive") which aims to analyse and understand the operational characteristics, the roles, the skills and the typical dynamics of the host company.
Given its training and advising benefit the internship has assumed a fundamental role as a link between the university system and the world of work.
Currently it is an integral part in the curriculum for all the Faculty Degree Programmes and counts for a number of University Credits (CFU).
Possibility of international EFMD internships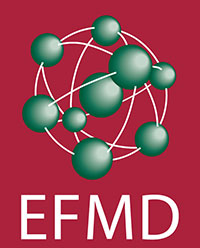 The new EFMD Highered global talent platform is accessible only to students on the degree programmes in Economics at the Piacenza and Cremona campus.
Login to your personal portal to find internship, trainee positions, apprenticeships and graduate positions that are relevant to you from companies around the world.
Click here to login and get started »
---
For more information
Fundamental guides
The three persons fundamental for the success of the internship are:
the Business Tutor
the University Tutor-professor who, as scientific expert of the subject offer methodological support to the student-intern
the Internship Tutor who ensures the inauguration and the organisational coordination of the various phases of the internship by constantly supporting the both students and the host companies
Internship experiences available in the Faculty's various degree programmes
For specific information on the documents required for the Internship offered as part of your degree programme, please refer to the relevant pages found in the degree syllabus:
---
For information »