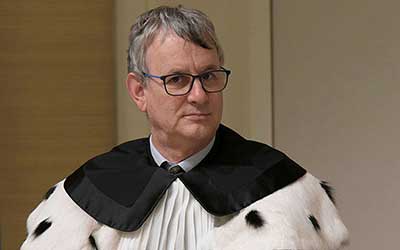 Dear students
On behalf of myself and all the Faculty professors/lecturers, I would like to welcome you all warmly and friendly.
As of Monday 20 September, the classes of the Faculty of Agriculture, Food and Environmental Sciences will start for you as you embark on your university career.
I would therefore like to share with you some information about how teaching activities will be carried out during the upcoming academic year 2021/22. Lectures and face-to-face teaching activities will be held in the classroom, with reduced classroom capacity in line with the rules on distancing, which may involve some of you taking turns; the dual mode will therefore be maintained: the professor/lecturer will be in the classroom with some students, while students who are unable to attend in presence that day will attend the lecture remotely via live streaming. The lesson will be video-recorded and the video recording will remain available for at least a week.
We will share further details on the Welcome Day, the dates of which - for each degree programme - will be announced shortly.
Grateful for the trust you have placed in the University and the Faculty and looking forward to meeting you personally, I hope you will all have a good year of work and study.
Prof. Marco Trevisan
Piacenza, 29 July 2021